Can Property Owners Improve the Odds of Successful Disaster Restoration in the Lynn Massachusetts Region?
9/14/2021 (Permalink)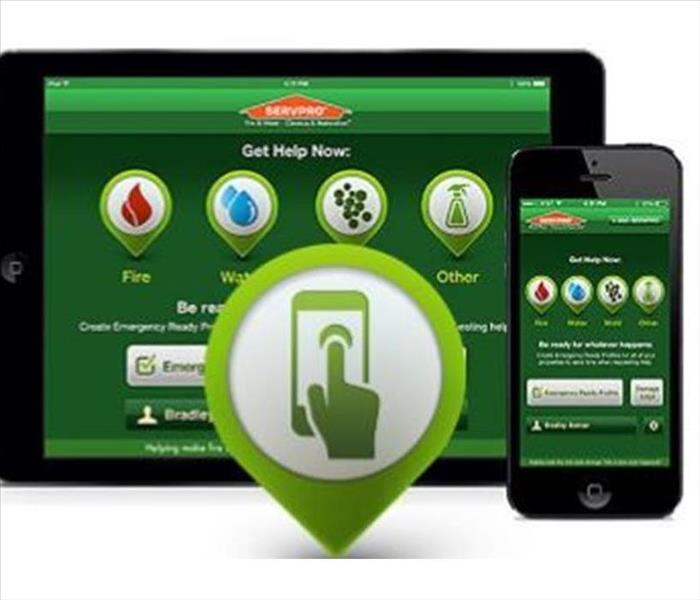 The mobile ERP Emergency READY Profile Program developed by SERVPRO Can Prevent or Mitigate Damage to Lynn Area Properties
Lynn area businesses and residents seek streamlined recovery efforts, why SERVPRO offers the innovative Emergency READY Profile (ERP)
When seeking the best fit for fire, water, storm, and mold among property damage recovery professionals in Lynn and surrounding communities, owners are wise to take proactive steps to customize and speed the restoration process. Our investment in robust planning tools is why SERVPRO is the company to call. We make it convenient for you to create practical disaster mitigation and remediation agendas to guide our managers and technicians when an emergency presents.
What Is the SERVPRO Emergency READY Profile and Plan (ERP)?
Professional assessment, plus the essential details only an owner knows, combine during emergency pre-planning, why SERVPRO's ERP benefits Lynn's residential and commercial properties in anticipation of natural or human-made crises. The ERP creation process is straightforward and available free of cost:
Call ahead to set up an on-site evaluation with an experienced project manager.
Walking through your specific physical space is why SERVPRO can individualize the plan.
Diagrams, photos, and other information seen through the eyes of a professional restorer support the most effective response, why SERVPRO stresses in-person inspection.
Property owner input sharpens our focus, why SERVPRO developed a mobile app owners can use to provide details.
What Should Property Owners Add to Make the ERP More Constructive?
Although we are a leader in commercial and residential damage restoration in the Lynn area, you are the experts concerning your property, why SERVPRO values and requires your perspective. Here are some hints on using our ERP app most efficaciously:
Clarify your restoration provider preference, explaining why SERVPRO can begin work immediately.
Identify the location of utility shutoffs.
List contact information for vendors and contractors who designed and installed your equipment, appliances, and systems.
Indicate your priorities to help us rank interventions.
Designate individuals who can act on your behalf if you are unavailable when disaster strikes.
Our highly effective Emergency READY Profile Plan (ERP) is among many reasons why SERVPRO of Lynn / Lynnfield delivers outstanding outcomes after property disasters. Call us at (781) 242-5430 to schedule an ERP assessment.