Rapid Flood Removal is Crucial After a Storm
2/7/2021 (Permalink)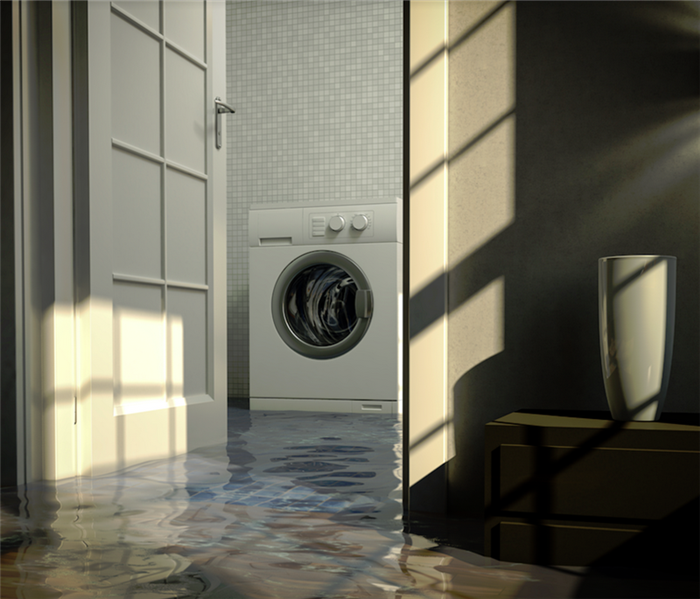 Don't face flooding and subsequent flood damage alone. Contact SERVPRO's certified technicians for remediation services.
Lynn Homeowners Look to SERVPRO for Reliable Flood Removal and Restoration
As the biggest city in all of Essex County, Massachusetts, you will find Lynn situated just 10 miles to the north of Boston along the Atlantic Ocean. Known for being part of the urban core of Greater Boston, this is a bustling region with a population of 90,329 people as of the time the 2010 United States Census got taken.
For years, Lynn was referred to as "City of Sin" because of the reputation for vice and crime in the area. Today, the area is known for a beautiful downtown cultural district, historical architecture, and wonderful open spaces and parks.
Learning About the History of Lynn, MA
The area now known as Lynn was initially inhabited by native Naumkeag people. In 1629, European settlement began with Edmund Ingalls, followed up in 1631 by John Tarbox. Moving forward, further settlement of Lynn brought about the formation of several independent downs, including:
Reading in 1644
Lynnfield in 1782
Saugus in 1815
Swampscott in 1852
And Nahant in 1853
During the 19th century, many estates and quaint beach cottages were constructed all along Lynn's shoreline. Because of this, the region and surrounding Atlantic coastline quickly became the fashionable place to spend time during the summer months. Many of these original structures along the coastline are now listed within the National Register under the Diamond Historic District.
Lynn, Massachusetts – Things to See and Do
There are many great locations to take in some local history or spend some time for a day trip. The top attractions in Lynn include:
Lynn Museum and Historical Society – Located in downtown Lynn, this is an excellent place to go with the family as there is something for all ages. There is an audio tour, interactive displays, courtyards for relaxing, and much more.
Lynn Shore – Are you hoping to spend some time amidst the ocean air with crashing waves in the background? This beach stop will provide plenty of shops to explore, a local pier, and a boardwalk for the ultimate beach day adventure.
Lynn Woods – When you want to get out to experience nature, there are lots of great trails in the middle of this stunning natural setting. Locals love to visit Lynn's wooded area to get away from a lot of the hustle and bustle of city life.
Flood Removal by SERVPRO Ensures Your Lynn Interior Gets Back to Normal Fast
Be it a big flood or small; there is bound to be hidden moisture left in your Lynn home after storm waters rush in. Rather than DIY methods that can lead to secondary damage, SERVPRO features skilled IICRC-certified technicians to get the job done right the first time.
Failing to address all moisture with flood removal in Lynn could lead to numerous issues, such as:
Warped ceilings, walls, and flooring if water remains under the surface
Walls, baseboards, and flooring might require total replacement if moisture lingers
Potentially harmful microbial growth may develop, including mold colonization
SERVPRO of Lynn/Lynnfield is available whenever you need us for flood removal measures after a recent storm. Call us at (781) 593-6663!