My Smoke Alarm Works - Why Would I Change It?
1/25/2018 (Permalink)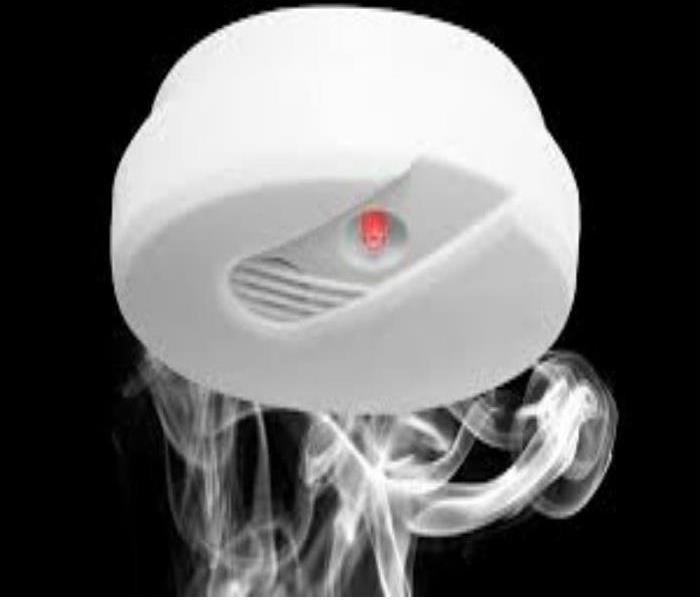 We all know to change the batteries in our smoke alarms twice yearly but did you know the National Fire Protection Association (NFPA) recommends that you replace all smoke alarms when they are 10 years old?
I know what you're thinking, "how I am supposed to remember how old they are?" Check the back of the smoke alarm and you will find the manufacturer date.
Even if your smoke alarms aren't ten years old you may also consider replacing them early to keep up with the latest technology.
There are two kinds of smoke alarms:
Ionization smoke alarms are generally more responsive to flaming fires.
How they work: Ionization-type smoke alarms have a small amount of radioactive material between two electrically charged plates, which ionizes the air and causes current to flow between the plates. When smoke enters the chamber, it disrupts the flow of ions, thus reducing the flow of current and activating the alarm
Photoelectric smoke alarms are generally more responsive to fires that begin with a long period of smoldering (called "smoldering fires").
How they work: Photoelectric-type alarms aim a light source into a sensing chamber at an angle away from the sensor. Smoke enters the chamber, reflecting light onto the light sensor; triggering the alarm.
The NFPA recommends smoke alarms that use both of these technologies.
Check out the NFPA website for lots of great information on smoke alarms.
https://www.nfpa.org/Public-Education/By-topic/Smoke-alarms